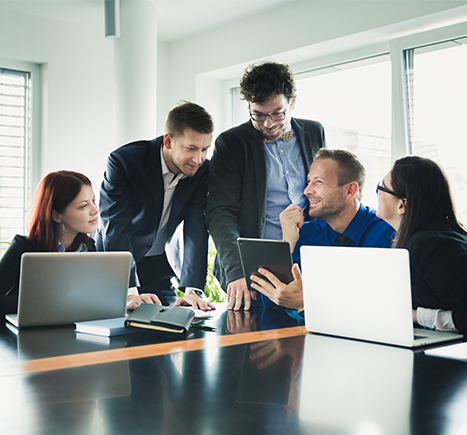 Our goal is to continue to provide professionally skilled IT Resources, Infrastructure, Support and Services to our customers with best possible value.
About Company
We Build Smarter Highly Usable Stuff!
NanoSoft Business Systems was founded in 2005 and since then it has been focused on the IT Managed, Application Consulting and Resourcing Services. We fulfill customers IT security setup/monitoring, network designing and hardware deployment also.
We have attained numerous sales achievement awards since. Constantly participating in exhibitions and trade shows, we have achieved a significant presence at many events representing with variety of top brands. Every client is supported by our team to ensure seamless after-sales experience together with the sales personnel.
Center of Excellence
We Provide End to End IT Managed Service
At NanoSoft, we mean achieving tangible results that help excel our customers in transformation and not just maintaining mundane operations.Our IT services, business solutions and outsourcing services will enable your business to achieve maximum potential. We are highly professional in providing and fulfilling your requirements to be met on-time, within your budget with greater efficiency & responsiveness.Our services revolves around 'Center of Excellence' that create solutions around specific needs of industries. NanoSoft Business Systems delivers unmatched business value to customers through a combination of process excellence, quality frameworks and service delivery innovation.