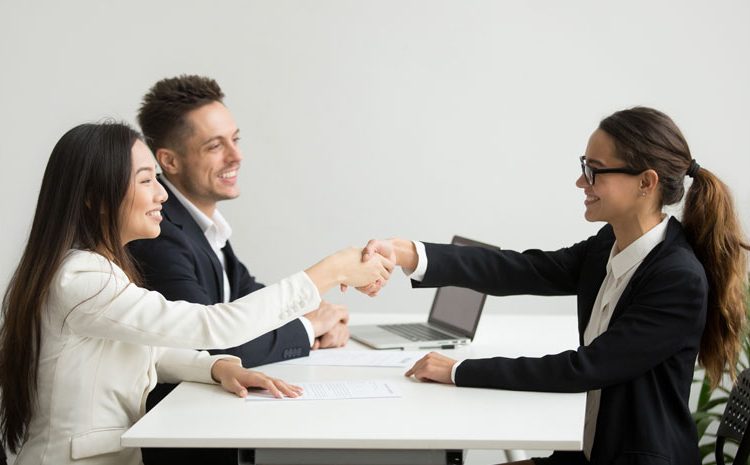 New Recruitment Methods for the New Normal and Beyond
The world is eagerly looking forward to live and thrive in the post-COVID reality aided by vaccination drives on steroids, on in multiple parts of the globe. That said, there would be many things that will not change for the foreseeable future one of which is recruitment.
Before the present transition phase of vaccination efforts gaining traction, there were lockdowns; there were also enhanced digitalization efforts, some of which worked out splendidly and some, nevertheless, failed for many of the firms.
Recruitment was one vertical that embraced change with both the arms and for those who successfully weathered the storm by moving into digitalization maintaining standards, recruitment services have been a rewarding vertical.
But how?
The advent of digitalization in the pre-COVID era had radically altered recruitment: paperwork was on its way out and employee profiles were maintained on the ATS or Applicant Tracking System. Video interviews were in the vogue but was not mainstream, yet.
With COVID-19 engulfing us and the Great Lockdown Recession making its dramatic entrance, not only the Interviews, but the entire recruitment process underwent a radical shift.
[Nowadays, remote-proctored skills testing is a part and parcel of a new normal interview process].
With many of the employed people facing layoffs, the pool of talent available for recruitment expanded considerably. This also led to a swell in the number of resumes/ CVs getting mailed to the Human Resources department of a company and even RPO firms. This, in turn, forced many of the recruitment firms to opt for the AI-enabled/ ML-powered algorithms to scan the CVs or resumes.
And in no time, an unbiased assessment of skills and qualities could be made in a trice.
On the one end you have an overflowing inbox of resumes and on the other end, you have a set of candidates to be dialled in for their respective interviews, ordained by the automated analysis and sifting. This is highly convenient, but comes with a premium. But convenience factor can always trump economics or create its own economics.
While a trained AI system is equipped to scan resumes, extricate keywords, score and rank candidates in an endless chain, online skills testing also took the centre stage sharing credit with the AI-empowered systems.
Yes, the candidate has sent his resume in, the machine has analysed it, and the shortlisting has been done. What is due next? Obviously, an assessment; and what better way to assess than online, it also being cost-effective and COVID-proof.
The systems in this regard are able to test both common and uncommon workplace tasks on a global basis. There are several proprietary platforms that lend services in this vertical.
But, in the world that works mostly remotely, how could someone off-premise be entrusted with critical processes, even after the final, candidate-favourable decision has been made.  Should not there be a trial period? To see in real, full and usable ways as to how one will perform in a given task and with a team, the contracts have been modelled after the new imperatives enabling recruiters to add the trial-period clause in.
In other words, face-to-face contact and personal opinions have slowly given way to tangible skills on display. This may have made recruitment a lot more effective and efficient.
NanoSoft and Recruitment
Even as automated processes and ease of recruitment aided by machines/ AI have settled in for sure and perhaps for ever, the human component in recruitment is not something that can be discounted.
We know this, no, we have been in the know of this for some time now, thanks to the pioneering exposure and capability development we have had in the domains ranging from contingency search to permanent recruitment in the IT arena.
While, at this point in time, AI and ML can work wonders for us, the incredible feats in recruitment are carried on by human-led assessments. Yes, for now at least, the new methods will play a supplementary or complementary role.
Human factor is not something that could be unseated for the new normal and beyond.