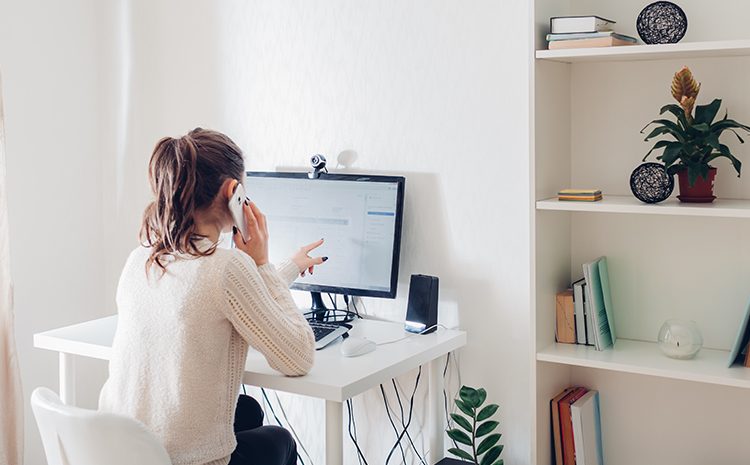 Work from Home and the Productivity Mantra
While this may be touted as the era of Work from Home (WFH), Work from Anywhere (WFA) being the logical evolution the trend is set to take, let us take a look at the best practices on the former mode of work. And how to secure the maximum out of your work with no hiccups whatsoever.
The importance of setting clear array of expectations can be a starting point in this regard.
This not only applies when discussing with your family members but also when it comes to working with your colleagues, supervisors and even your clients. Initially this may come across as a strange requirement. But your availability at your home and professional fronts converge at the desk you are seated by. It is important that both these worlds do not collide and have clear-cut demarcation lines. Your set of expectations of and by you draws this line.
WFH and the means to work
The following prerequisites can go a long way in ensuring a healthy WFH arrangement. Your toolkit or gadget kit checklist may be ticked off one after the other if you have:
A secured laptop or desktop with adequate access protocols in place.
Uninterrupted power supply backed up by UPS/ inverters.
A reliable broadband connection with a backup modem in tow; just in case…
A smartphone with cellular connection that is dependable.
Yes, all these four items ticked off helps you anticipate a night wherein peaceful sleep is guaranteed.
Consensus on working hours
Setup a handy schedule of work well in advance and share it with your stakeholders and also your family members. Most importantly, adhere to it. Also being accommodative of the expectations of others is equally important, especially, that of your colleagues. This will help you plan your day in advance and prevent uneasy situations ("you missed my call", "where were you for the past one hour?") from materialising.
There is a code to dress code
If an important meeting is on the cards, dress appropriately. It helps you imbibe the seriousness of the situation and helps you perform well. Make sure you have a proper background which is presentable and professional-looking, in case a video call is on cards. Apps for communication let you set up virtual backgrounds and even display pictures. Use them appropriately. A shifting and distractive background is a strict no-no.
Be tech-savvy
Are you on mute? Can you hear me? Sorry, my cam cannot be turned on…hiccups like these can sometimes be humorous. Sometimes, they can spoil the sheen of the conversations, meetings and deals. To prevent this from happening, make sure you are proficient in the communication tools and apps that you are dealing with, inside-out.
A room of your own
This is the best gift you can give yourself when it comes to guarding your 'office mindset': a room for your own, and that too an office room. If this is not possible, make sure you have a dedicated workspace. This can help you hit the ground running when you begin your office time.
Maintaining emotional balance and following a maker-checker arrangement is a recommended practice. Yes, you also need to be accommodative of the demands of your colleagues and those of your subordinates. The lack of in-person contact and prolonged confinement to a finite space may not let you have ideal output each time every time. Being sympathetic and compassionate is important.
Also, add filters to check the quality of work.